The Solder Master range of Lithium Ion, Battery Powered Cordless Soldering Irons are an Australian engineered professional tool designed to provide powerful, reliable & hassle-free soldering for a diverse array of industries.
The ergonomic body and fast heat-up makes Solder Master ideal for Telco's, Security companies, Auto electricians, Car stereo installers and many more.
Cord Free, Flame Free, Fuel Free & Hassle Free.
Solder Master sorts the men from the toys.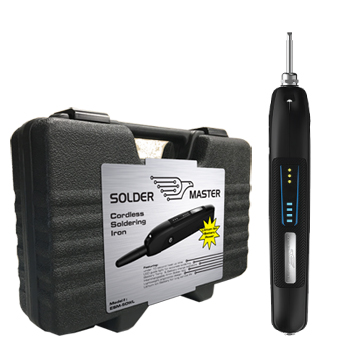 COMING SOON!
Nothing matched your search. Please try again.