Procell Lithium Cylindrical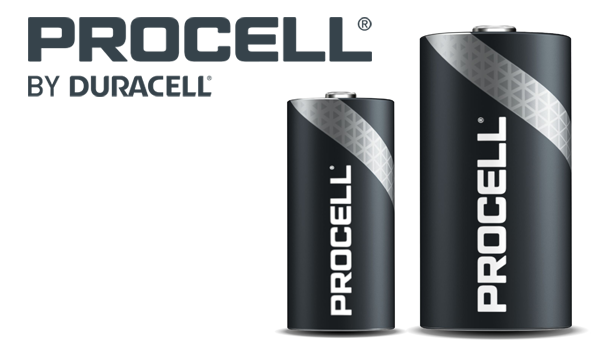 Procell high power lithium batteries for devices that need high current pulses.
Procell High Power Lithium industrial batteries are designed to deliver reliable and safe power in professional devices with high rate discharge under intermittent or continuous drain, such as security equipment. Available in 123 and CR2 sizes.
Image
Model No
Sort
Size
Sort
Description
Brand
Sort
Chemistry
Sort
Volts
(V)
Sort
Diameter/
Width
(mm)
Sort
Height
(mm)
Sort
Length/
Breadth/
Depth/
(mm)
Sort
Weight
(g)
Sort
PC123
CR123
Procell PC123 3V High Power Lithium (12 pack)
Procell
LiMnO2
3
17
34.2
17
PCCR2
CR2
Procell PCCR2 3V High Power Lithium (12 Pack)
Procell
LiMnO2
3
15.6
27
11