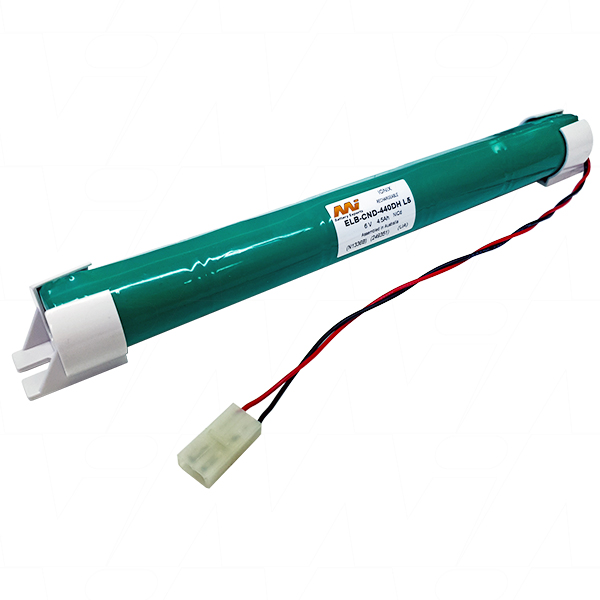 MI Battery Experts ELB-CND-440DH
Emergency Lighting Battery Pack suitable for Cellcon Flourescent Emergency Lights
*Connector is a female with female pins

Termination: This battery uses connector CE-TKFC.
Ensure this is the correct connector for your application. Follow the links for detailed connector drawings.
---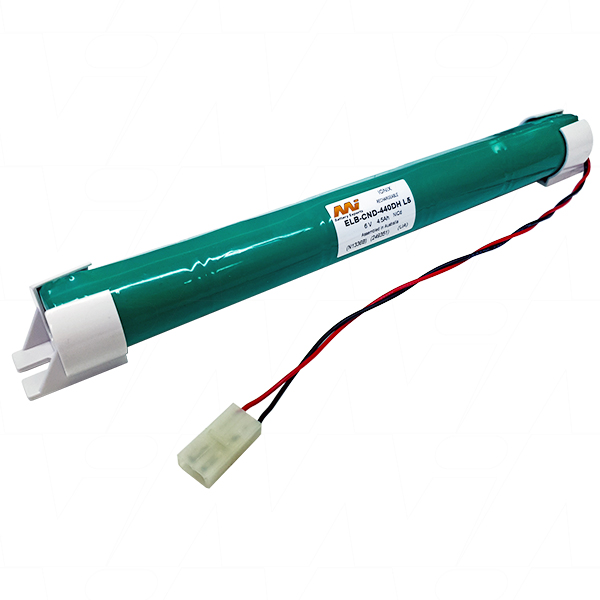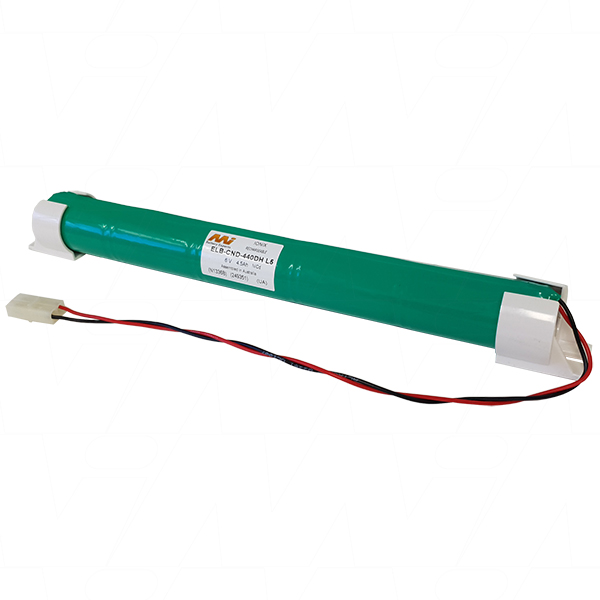 Suitable For:
Cellcon Aqua Signal Ceiling Luminaire 196180213 Emergency Flourescent Light
Compatible With:
Cellcon CND-440DH L5, PA-A2469 R001-KF; BST 9010072300, 510096, 6644853; Glamox Aqua Signal 9840145200; Gylling 9010072300; Imatech BV 98305616
SHARE:
Selling Unit
EACH
Model No
ELB-CND-440DH
Brand
Original Brand
Cellcon
Description
Emergency Lighting Battery Pack suitable for Cellcon Flourescent Emergency Lights
Application
Emergency Lighting, Exit Lighting
Chemistry
Nickel Cadmium (NiCd)
Voltage
6V
Watt Hour
27Wh
Nominal Capacity
4.5Ah
Termination
JST-Solterco Connector
Size
5/D
Width
33mm
Height
35mm
Length / Breadth / Depth
335mm
Weight
693g
Categories
Portable Power Product
Batteries Secondary (Rechargeable)
Emergency Lighting Batteries

Login to MI Link for pricing
Login for Pricing
MI Link is a dealer-only portal. If you are not a current MI account holder register for an account
This battery pack is manufactured using high temperature cells specifically designed for constant charge use in emergency lighting applications.

Information on Replacement Batteries
All Master Instruments (MI Battery Experts) replacement batteries/chargers are produced using the most premium quality cells and components available. Directives on Quality Assurance given to manufacturing often result in battery specifications being superior to the original equipment battery. The battery cross-reference information on this site is to be used as a guide only. Master Instruments has relied on information from OEM's, distributors and end users with the utmost diligence and care possible. Read more.